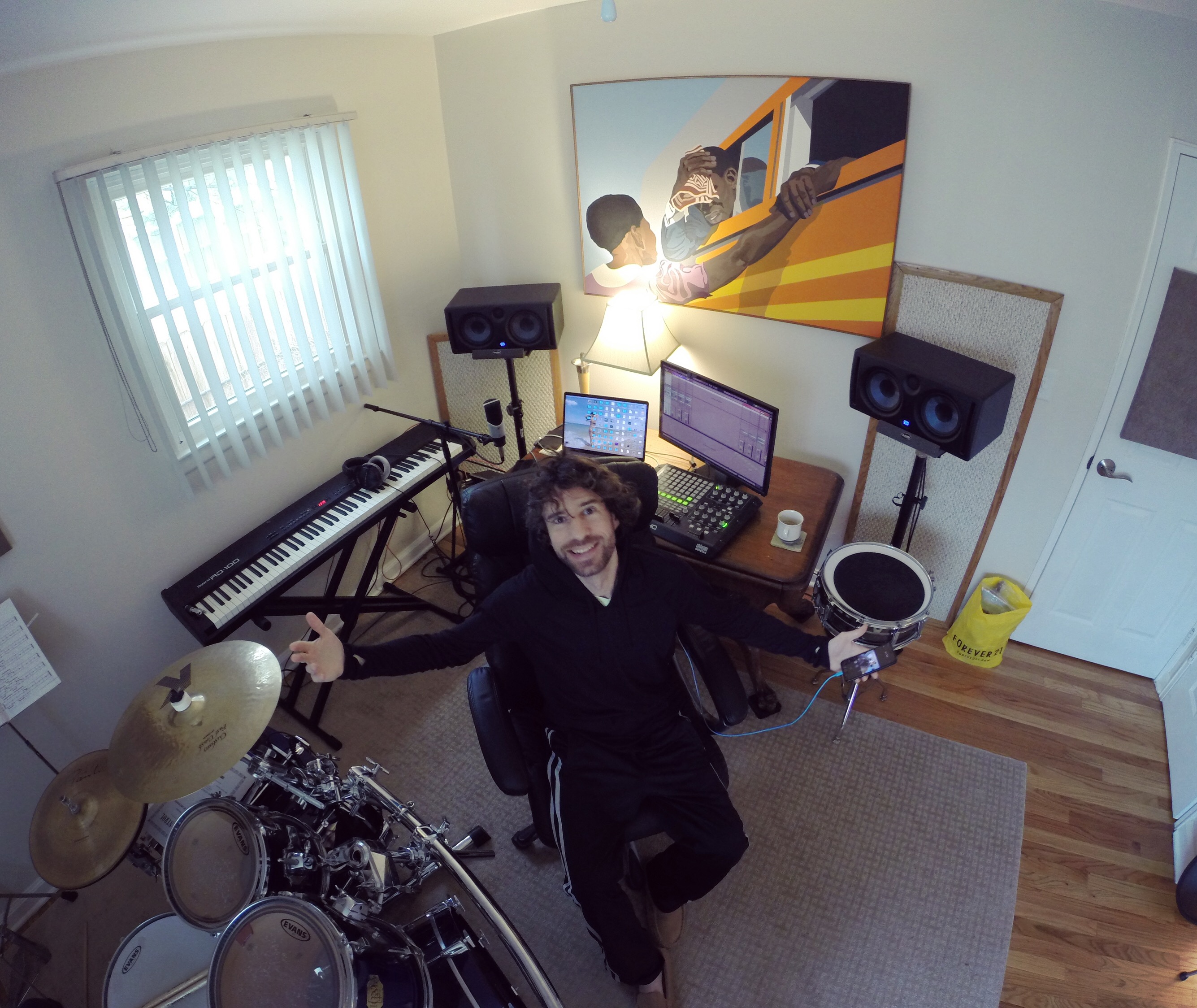 Join online lessons with Vincent Pierce Percussion
Zoom is a great tool for teaching and learning remotely. This Fall 2020, continue your music growth online in the comfort of your own home!
 Reasons Why Students Should Continue Their Music Education Online
I received few to no cancelations due to sickness or weather.
Students and parents save valuable time by not having to travel for lessons.
Lessons are recorded in zoom so students have something to look back on.
I have a great set up here at the studio with microphones and camera running to zoom to make for a comfortable learning experience!
Musicians have worked hard for their training and they owe it to themselves to continue even though they are home.
Online music training will enrich what they have learned so far
Online music education will make them analytical, thoughtful, and critical thinkers
It will teach them that "the show must go on" even when plans changed or challenges arise.
It will keep them mentally and emotionally healthy while they are home for long periods of time
It will give them a sense of connection and community when they're not seeing their friends.
It will help them maintain a sense of normalcy and routine while so much is happening around them.
Students are required to have a strong wifi connection, a laptop or iPad with a large screen, a head set or external microphone for good audio, and good visible lighting. Pay monthly by PayPal, Zelle, or Venmo.
Thank you again for being part of Vincent Pierce Percussion!
Stay healthy, safe, and love one another!!!! =)